MATRIciel : engineering consultancy firm for energy, environment and special techniques
MATRIciel offers you its expertise tried and tested over more than 12 years through 3 centres that specialize in public and private works. Each centre consists of engineering specialists working in synergy to offer you a holistic approach in every step of your project.
Customised and flexible advice and guidance will be offered through the processes undertaken to execute a quality and sustainable architectural structure.
Beyond the technological and monitoring aspects, we attach great importance to raising awareness about the stakes of your project in terms of its environmental and social impact.
MATRIciel : a sustainable, human and ecological approach!
The goal of MATRIciel is to develop all the sustainable development dimensions for every project, materials on an urban scale, for the benefit of the community, mankind and the environment in a concrete and realistic context.
Our approach consists of adapting optimally the design of the building, its architecture and techniques to its occupation and environment to meet the needs of the users with a creative, critical and analytical rationale.
Find out more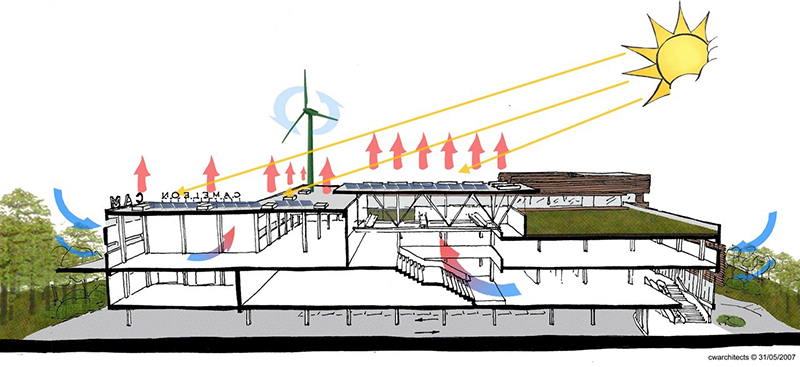 MATRIciel : a team that strives for excellence.
The corporate culture is supported by a charter which promotes values of well-being at work, cooperation, justice, commitment and ethics
Find out more
Rénovation "cradle to cradle" des bâtiments mis à disposition de l'asbl "Zinneke"
Details
En janvier était inauguré le nouveau chai du Château de Bousval, un projet écoresponsable dont MATRIciel a réalisé la guidance énergétique et environnementale et la mission complète d'étude des techniques spéciales. Voyez notre fiche de référence détaillée.
Details
Informations générales Programme : Construction d'une salle de sport en intérieur d'îlot Situation : Angle Rue Terre Neuve et Rue Roger Van Der Weyden à Bruxelles Surface : 2.584 m2 Maître de l'Ouvrage : Ville de Bruxelles Architecte : MDW Architecture Dates : lauréat concours en septembre 2016 – début chantier en février 2018 Description du projet Le hall sportif est…
Details